Roof and cab removed, can see the roof against the wall and the cab is sitting in the tub at the moment.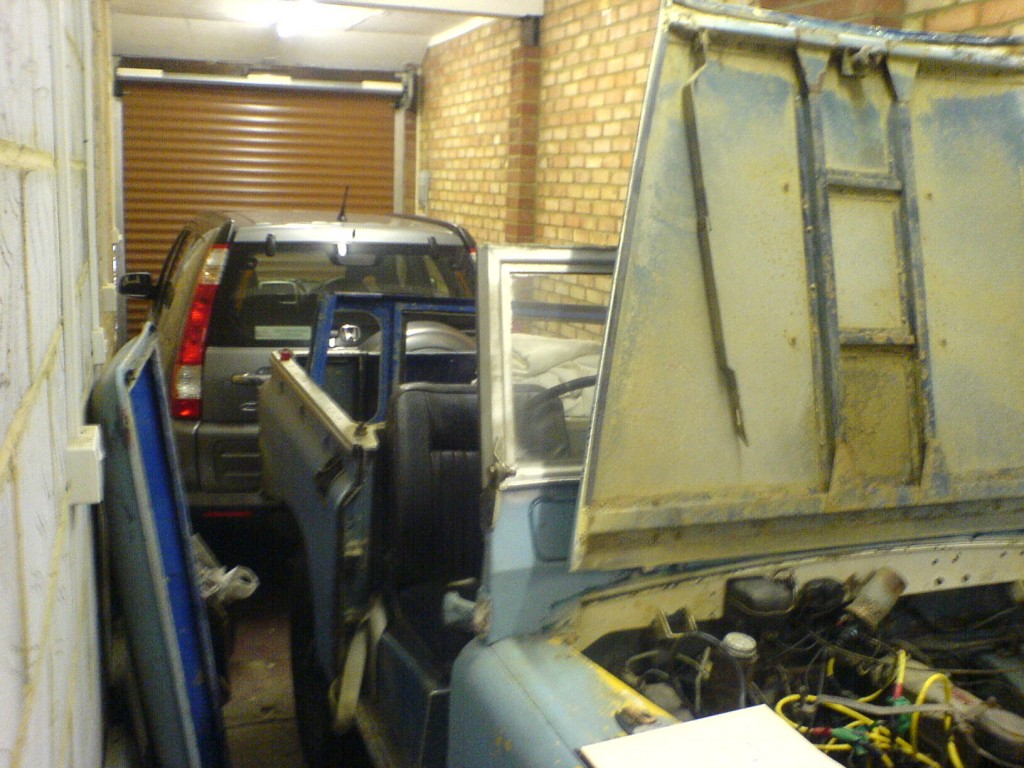 Eventually managed to remove the tub after removing the seats, exposing the rear half chassis and axle.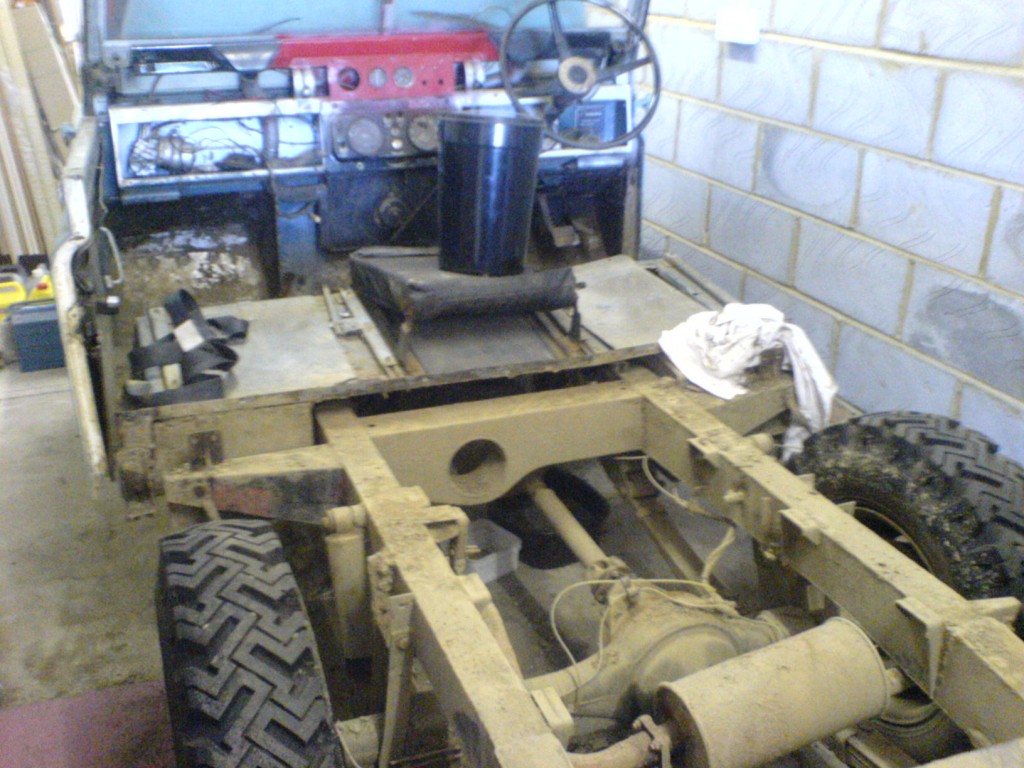 The damage to the rear cross member, either needs replacing or bashing out, yes it is full of mud as well.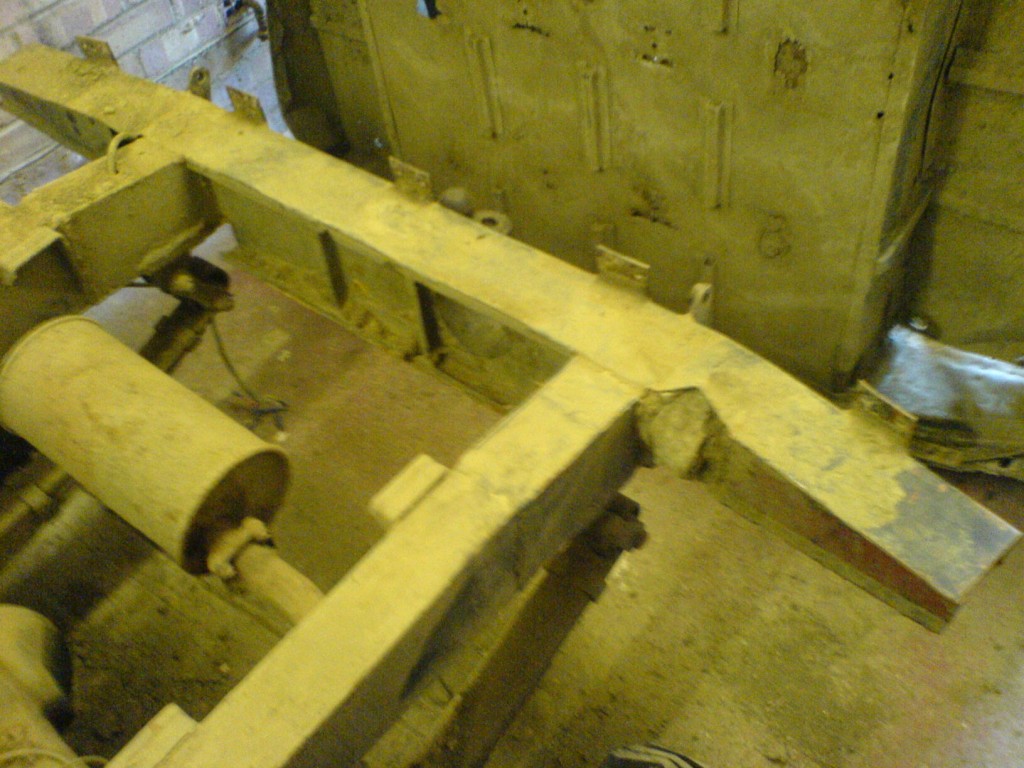 Rear diff removed from axle casing.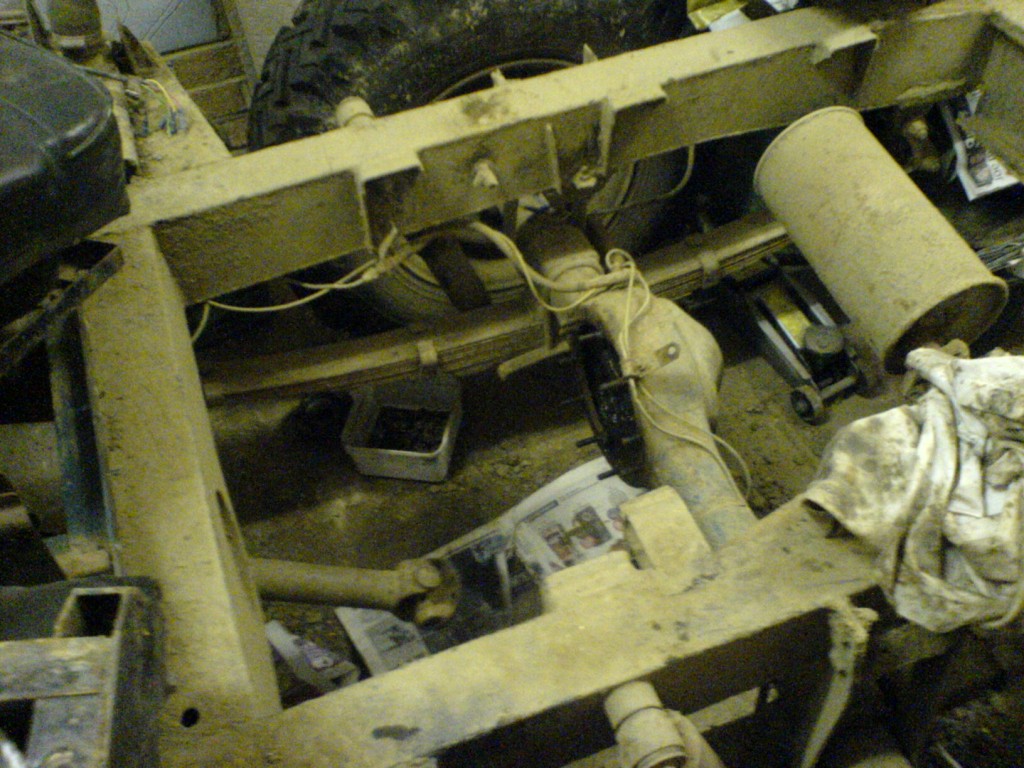 The damaged rear diff.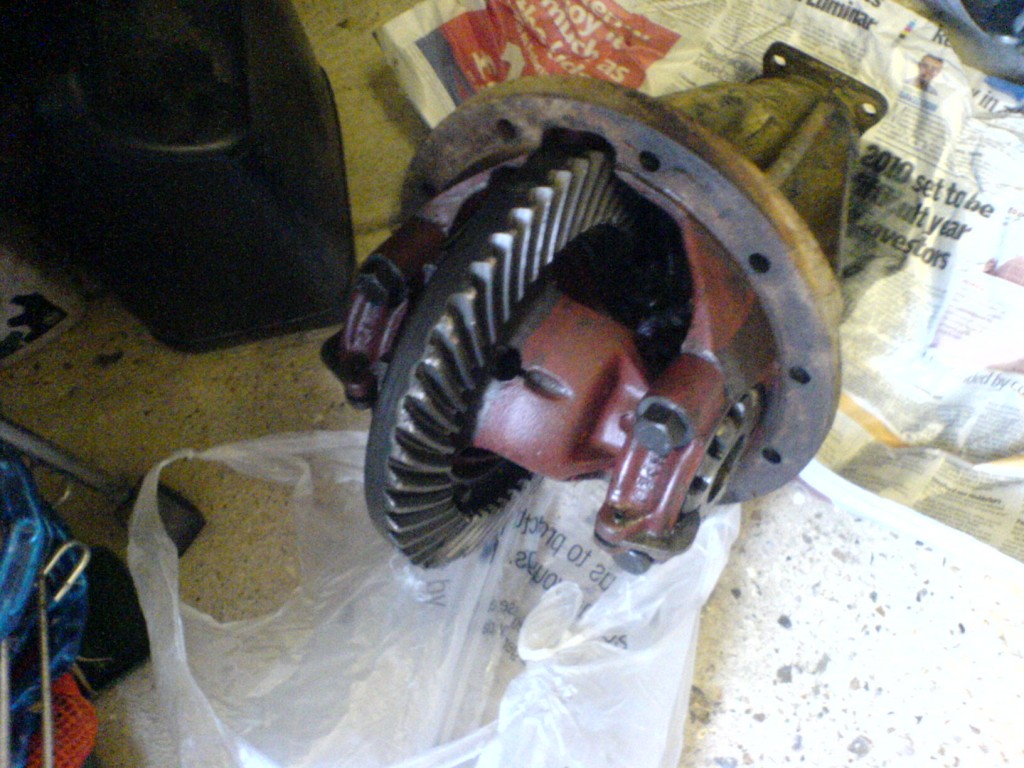 The broken parts found in the rear diff!